Meet Dr. Smith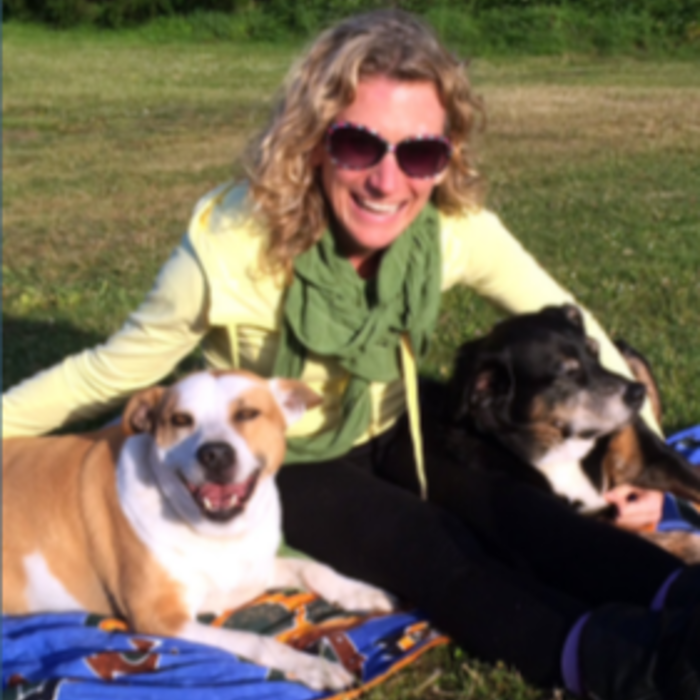 Dr. Kelly Smith
DVM, CVA, CVSMT
Dr. Kelly Smith has always had a love of animals, growing up in Southern California surrounded by cats, dogs, horses & more! The path leading her to veterinary medicine has not been a traditional one but it's definitely been an exciting journey of learning, expansion & passion. Although she had always talked about becoming a veterinarian as a little girl, life took her towards the big world of business. Dr. Kelly received her Bachelor's Degree in Business before moving to Raleigh, North Carolina to pursue a career in contract management w/ IBM.
Despite having a flourishing, successful career path w/ IBM, she knew her heart wasn't in the work so she made the decision to start over & pursue her education in veterinary medicine. After all, what were the chances that she would have moved to 1 of 27 cities with a veterinary school in the United States, at the time! Dr. Kelly completed her Doctor of Veterinary Medicine (DVM) degree @ North Carolina State University in 2005. She approached veterinary school determined to soak in as much knowledge as possible about traditional small animal medicine while also experiencing the soul growing adventures, such as spending a summer in Puerto Rico working with the endangered Puerto Rican Parrots & two months in Thailand working with elephants & zoo animals. Filled to the brim w/ all of her new knowledge, she headed back West to complete a Rotating Internship in Small Animal Medicine & Surgery @ VCA West Los Angeles Animal Hospital.
Dr. Kelly subsequently worked as a general practitioner & emergency doctor for 9 years at veterinary hospitals in the Los Angeles & San Francisco areas. However, it was in 2010, when she completed her Acupuncture training @ the Chi Institute of Chinese Medicine, that everything changed for Dr. Kelly. She had always sought out more holistic therapies for her own health & now it was all coming together for her patients. Once the power of alternative modalities became clear, the holistic flood gates were open. Dr. Kelly has completed extensive training in Chinese Herbal Medicine, Food Therapy, Tui-Na & is certified in Veterinary Spinal Manipulative Therapy (CVSMT)…aka chiropractic. In 2014 Dr. Kelly started Smith's Veterinary Services.
Dr. Kelly offers personalized holistic house-calls for your pet that allow her to take time getting to know you & your pet & practice a more integrated approach to veterinary care. Kelly is extensively trained in recognizing those situations where allopathic medicine is warranted yet prefers to practice a holistic approach when appropriate. This balance & understanding of both allopathic & holistic medicine ensures her patients are always getting the best care possible. Kelly lives in San Francisco with her partner, Tim, their two rescue dogs, Douglas Fur & Sierra, & two rescue kitties, Prince & Crawford. She's a bluegrass junkie from her North Carolina days so you just may find her doing a little jig at a local live music venue. She stays active through cycling, hiking, dance, yoga & anything adventurous or outdoors!